Hello Heroes!
I just wanted to post this payment screenshot to show how lucrative selling traffic can be. This was from a repeat corporate client of mine with a fairly large business who buys traffic from me every month and has spent $XXXX so far in the past year.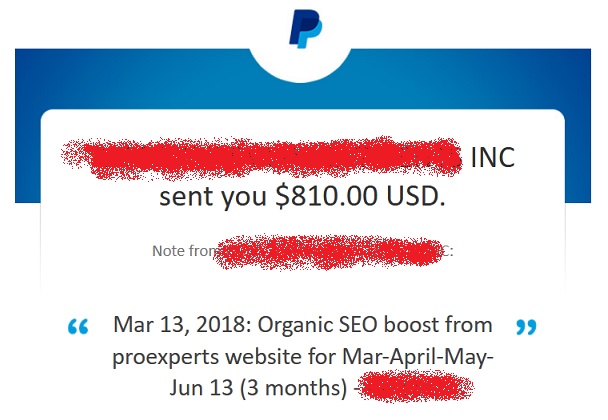 Traffic is like water for webmasters...you gotta have it, and the best thing is that whenever there is a Google update that knocks the top websites out of the search results, those site owners go looking to buy traffic and my sales spike!
Anyone looking to get in the traffic biz should check out the reseller plans
Signup or Login to view earning guides for mobile apps and websites.
.
I also offer help to anyone serious about getting started, but no time wasters. If you aren't willing to put effort into your success, then you won't succeed. It's as simple as that.
To your success!!
Asmo