The offers taking part in the promotion are:
(47465) [WEB] ChatApp /NL DOI @€3.6
(47578) [MOB] ChatApp /NL DOI @€3.0
The offers involved in the program are for the Netherlands of all places, so one might say the odds are tilted in your favor already. The conditions tilt them even further towards you: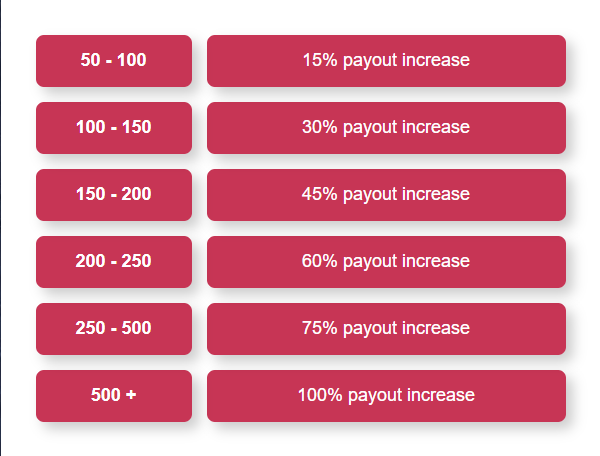 *The first 50 leads get a normal payout.The bonus percentage does not accumulate over reward tiers, but instead applies according to the tier reached by the end of the program.
**Payout increase applies to leads delivered over the course of the program, lasting from October 1st to 31st.