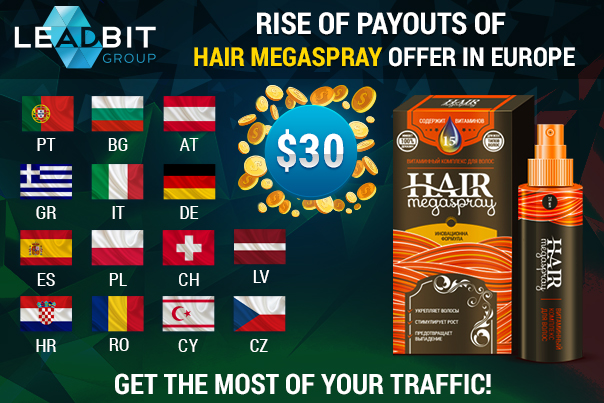 RISE OF PAYOUTS FOR HAIR MEGASPRAY OFFER - HERE WE GO!
Hey, this is a great Monday guys! We continue to increase the payouts for our top in-house campaigns in Europe. 
Today it's "Hair Megaspray" offer time, the payouts now are up to $30 for most of European GEOs!
Catch this awesome moment and take your cosmic profit!
Here is the GEOs list with the payouts increased - Signup or Login to view earning guides for mobile apps and websites.
Beauty niche is one of the most popular niches at the industry, you all know it well. So be hurry to run the campaigns and be the first to take over your favorite european GEO! 
Need more information? Get more details on the best sources and links from your AM at Skype.
Earn like a king, bro! ;)