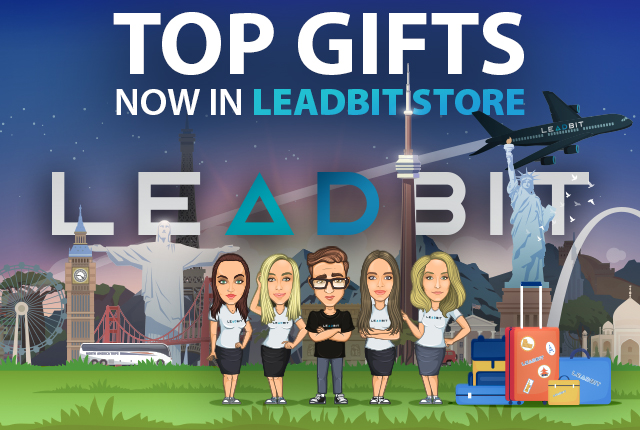 TOP OFFERS NOW IN LEADBIT STORE
Let's meet the first day of summer together!
There are 92 days for the interesting events, the warm memories and the time to earn more Leadbit points to get super gifts
Now it's easier to get Iphones, Macbooks and luxury cars!
There is the special section on our website – Leadbit Store, where you'll find all possible gifts and you'll choose the best one for you ;)
Let's remember the terms:
1. Take TOP nutra offers May'18 (or any other offers which you like)
2. Give us a loot of traffic
3. Get the kilos of leads which will become the tones of money
4. Get the points for each lead. You can keep the points or spend them as you wish!
Read for details here -
Signup or Login to view earning guides for mobile apps and websites.
We has already prepared more cool gifts for you, stay tuned!
The surprises are waiting for your leads!
Work with Leadbit offers! Earn money! Get points! Get top gifts and live long, happy and rich life with a new car and on the Maldives ;)
It's better with money and gifts both!