There are lots of guides posted on this forum on how to earn money with Fiverr, but I haven't seen anyone post a payment proof thread yet, so I decided to add mine for inspiration to others that it can be done.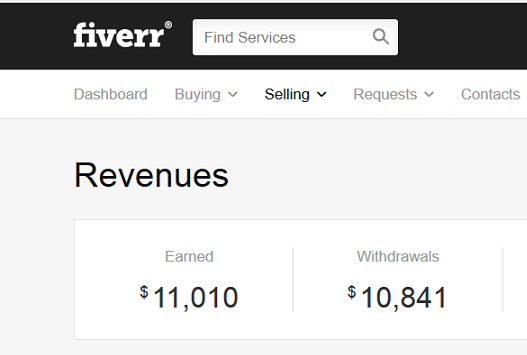 This screenshot from my dashboard shows just over $11000 earned so far, but I must admit that I haven't done much there in the past year because of all the competition, so I switched most of my efforts to their biggest competitor, SEOclerks, where I've so far earned an additional $1000+
That makes a total of over $12000 earned on microjob sites as a seller to date. It's fairly easy to do, but you have to stay organized.
Good luck on your journey!!